Dr S Ramkumar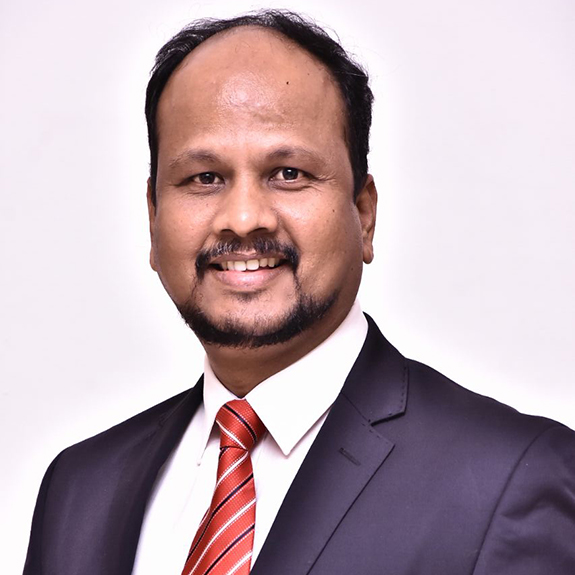 Dr. Ramkumar has completed his BDS & MDS from Rajah Muthiah Dental College & Hospital. He has over 25 years of experience in the field of dentistry. Dr. Ramkumar is also a consultant, Oral & Maxillofacial Surgeon at Parvathy Hospital, Chrompet. He has published multiple papers in both national and international journals.
Membership Details
Life Member of Indian Dental Association
Life Member – Association of Oral & Maxillofacial Surgeons of India – Life Member
Member of AO Cranio Maxillofacial Surgery
Member of American Academy of Implant Dentistry
Life Member of Indian Academy of Laser Dentistry
Executive Member AOMSI 2007-08, 2012-13 & 2014-15.
Secretary, AOMSI TN State Branch 2016
Surgical Experience
Maxillofacial trauma – Orbital , Midface & Mandible & panfacial fractures
Orthognathic procedures –Maxillary & Mandibular Osteotomies
Distraction osteogenesis for Maxillofacial deformities
Temporomandibular Joint disorders
Maxillofacial Infections
Cyst & Tumors of the jaws
Dental Implants
Dentoalveolar surgery
Academic Expertise
Teaching faculty since 1999 and Professor & Unit Chief since 2007, Department of Oral & Maxillofacial Surgery, Faculty of Dental Sciences, Sri Ramachandra University, Porur, Chennai, India till 2016
He has worked as a consultant running an independent maxillofacial unit with 3 unit assistant surgeon and 6 postgraduates.
The work done in the unit involves maxillofacial trauma, Orthognathic Surgery, Distraction Osteogenesis, Jaw pathology and Oral Implantology
Training and guiding Post graduates residents in clinics and in surgery Organizing joint clinics &  Journal Clubs Teaching sessions for medical/dental students undergraduate and postgraduate students &  trainee nurses.
Presented lectures as a resource person at various forums including national and regional workshops and specialty conferences of oral & maxillofacial surgery
Events
---
---
---
---
---
---