Dentist in Vadapalani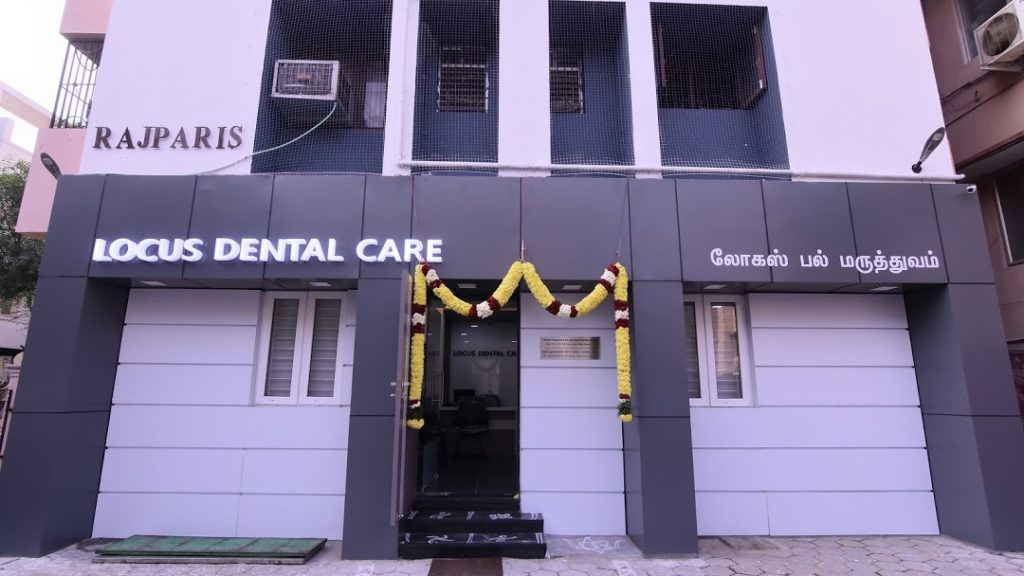 We know the role of oral health and are passionate in Dental Care. We have channelized our passion for dentistry into a dental care center named Locus Dental Care in the year 2002. This is one of the finest dental clinics in Vadapalani, Chennai. The clinic is noted for its premium quality dental care services.
The smile is a natural ornament everyone has. Smile makeover treatments help us to add value to the smile. You can get a wide range of choices from our dental clinic to achieve such dazzling smile.
Besides correcting smiles, Locus dental care delivers a diverse range of teeth repairing dental treatments.
General Dentistry
Cosmetic Dental Treatments
Teeth Replacement Solutions
Dental Surgeries
We are also engaged in persuading preventive dental care to people for the betterment of their oral health.
Our panel of dentists headed by Dr.S.Ramkumar and his spouse Dr.Lakshmi Ramkumar are passionate in treating the oral health of individuals. The dental doctors of our clinic are highly talented and focus on quality patient care. We have a passion for inheriting our knowledge in dental medicine. It has empowered us to improve our Professional knowledge and deploy new equipment like intraoral cameras, Surgical Microscopes, etc.
The sterilized environment in our clinic is indulged in standard infection control measures. Similarly, it is furnished with technically advanced systems. This enhances our treatment's quality and minimizes the number of times a patient has to make clinical visits. This saves both time and money of our patients.
If you looking for a reliable dental service provider in Chennai, then your search will end in our Locus Dental Care. Our goal is to create beautiful smiles and disease-free mouth with world-class care in a friendly environment.
Need dental advice or safe oral care treatments? Call us at +91-044-23719464 or book your appointment.