Dentist in KK Nagar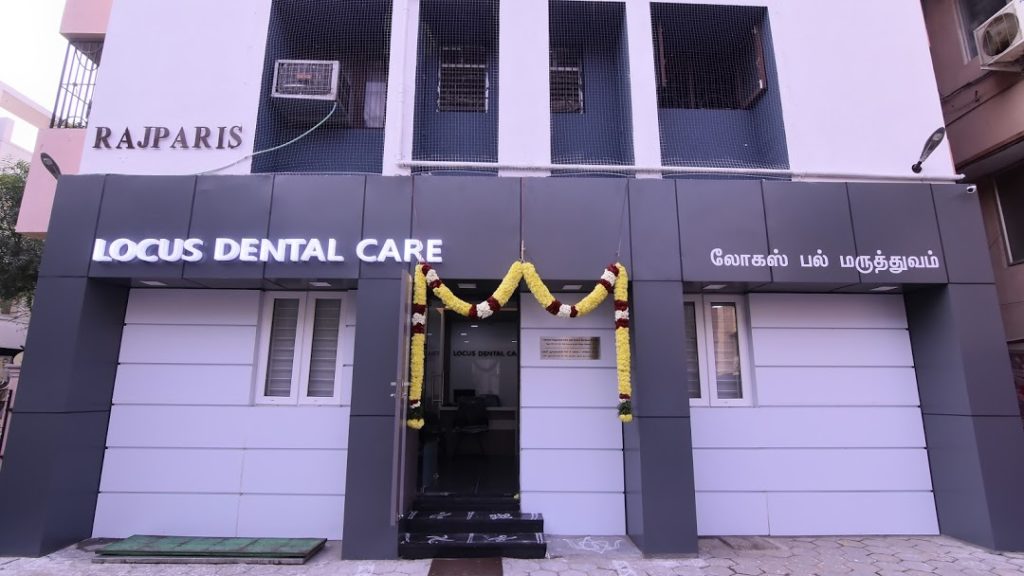 Locus Dental Care is a hi-tech, super specialty dental clinic in KK Nagar, Chennai. The clinic is synonymous with reliable, trustworthy oral care as we offer customized dental solutions/treatments after understanding the patient's perspective and needs. We strive to transform people's dental health and create healthy & fascinating smiles.
Our motto is to excel in dentistry with our dental practice that is intended to fulfill the dental needs of people.
Our dental office has a gregarious team of dedicated & passionate dentists headed by Dr. S.RamKumar MDS, DNB. The Dentist is determined in maintain the clinic abreast with international standards. The instruments and other dental materials in our clinic undergo a strict standard of sterilization. Similarly, we maintain a sanitary environment along with an engaging state of the art infrastructure in the clinic.
This guarantees that our patients can get stress-free dental experience with our oral care treatments in a relaxing environment. Apart from treating people, we love to build a relationship with them. Hence we treat our patients with personalized care and attention.
We keep moving forward in Dentistry by upgrading ourselves with the advancements in dental technologies. The standards of our treatments are also improved by constantly incorporating the latest innovations and other progressions that take place in the dental world.
The clinicians of our Locus Dental Care are highly trained in handling a range of oral complications ranging from common oral care procedures to complex dental surgeries. Besides simple dental filling and bonding treatments, we are delivering surgical treatments like:
Oral & Maxillofacial Surgery
Curretage and Root Planning
Flap Surgery
and smile makeover treatments like teeth whitening, etc. People who visit the dental clinic can get a myriad of dental treatments under one roof.
Are you seeking high-quality dental care in Chennai? Visit our clinic in Ashok Nagar near KK Nagar. For more queries, feel free to contact us or book your appointment.